Inspired By Excellence & Innovation
Introducing the technology that will make you feel better equipped and definitely make you feel safer.
Video Technology
No smart home solution is complete without Intelligent Video Surveillance.
The SYBOR Tech platform continuously monitors itself and all devices 24/7 without the need for a monitoring service, the cloud or the internet.
Video Storage
SYBOR Tech's platform retains 7 days or more of 24/7 running video surveillance footage.
Motion Detection
The SYBOR platform provides its proprietary motion detection that works with all live video streams, regardless of what type of camera is used.
Motion detection on the SYBOR Tech platform is also configurable to support a variety of scenes and lighting variances.
Night Vision Capabilities
Zones can be set up for each camera to eliminate 'dead' spots or areas to be ignored that could trigger false alarms.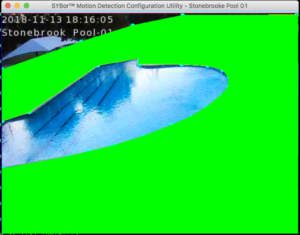 Other configurable "rules" can be defined to tell the platform who to notify when motion is triggered, scheduling, and other capabilities to minimize false alarms and overall maximize surveillance values.
Motion detection can be scheduled for cases such as when a factory is closed at night.
Notification Preferences
Decide whether you or anybody else needs to be notified in-app, SMS, email or push notification.
Video Specs
The base platform supports up to 8 cameras capable of streaming at a resolution of 1080p HD at 30 frames per second!
Ask us about 4K quality cameras too!
Security Technology
SYBOR utilizes the same level of security as online banking.
Data is not stored on the cloud, and furthermore, connections to and from the SYBor platform are encrypted with TLS/SSL
Every device running the app needs to be paired with the platform to gain access
Customization Features
You can restrict users and groups to specific devices and IoT ("Internet of Things") resources.
Need your outside smart lights to come on when the sun goes down?
Need your smart lights to come on when motion detection is triggered?
Need to monitor your smart home and office at the same time?
Need to lower your smart blinds when the sun is shining in the summer to lower HVAC usage?
The possibilities potentially endless of useful behaviors for your smart device ecosystem.
Technical Details
The SYBOR platform is a scalable and secure IoT gateway with edge computing capabilities.
Designed to run on ARM embedded processors, the platform provides IoT connectivity through industry standard Wifi, ZWave, Zigbee, and Bluetooth wireless protocols in a small footprint.
The platform supports hardware acceleration when more computing power is required to drive complex use cases.
Edge Computing
Edge computing capabilities support a wide range of user definable domain features extending into…
Rule-Driven Decision Trees
Facial Recognition
Voice Processing
AI & Computer Vision Algorithms
Other ML/AI Architectural Models
Connectivity
The platform is not cloud dependent and can run stand alone without internet connectivity. However, remote access to the platform using the SYBOR app requires an Internet connection.
Not being cloud dependent means your tech is immune to big tech antics being observed lately with censorship and disappearing user content!
Software Versions
We have versions of the app for iOS, Android, PC, and Mac as well as iPad and Android based tablets.
SYBOR . . . Keep your business on the
competitive edge
with smart technology that's on the
leading edge
.